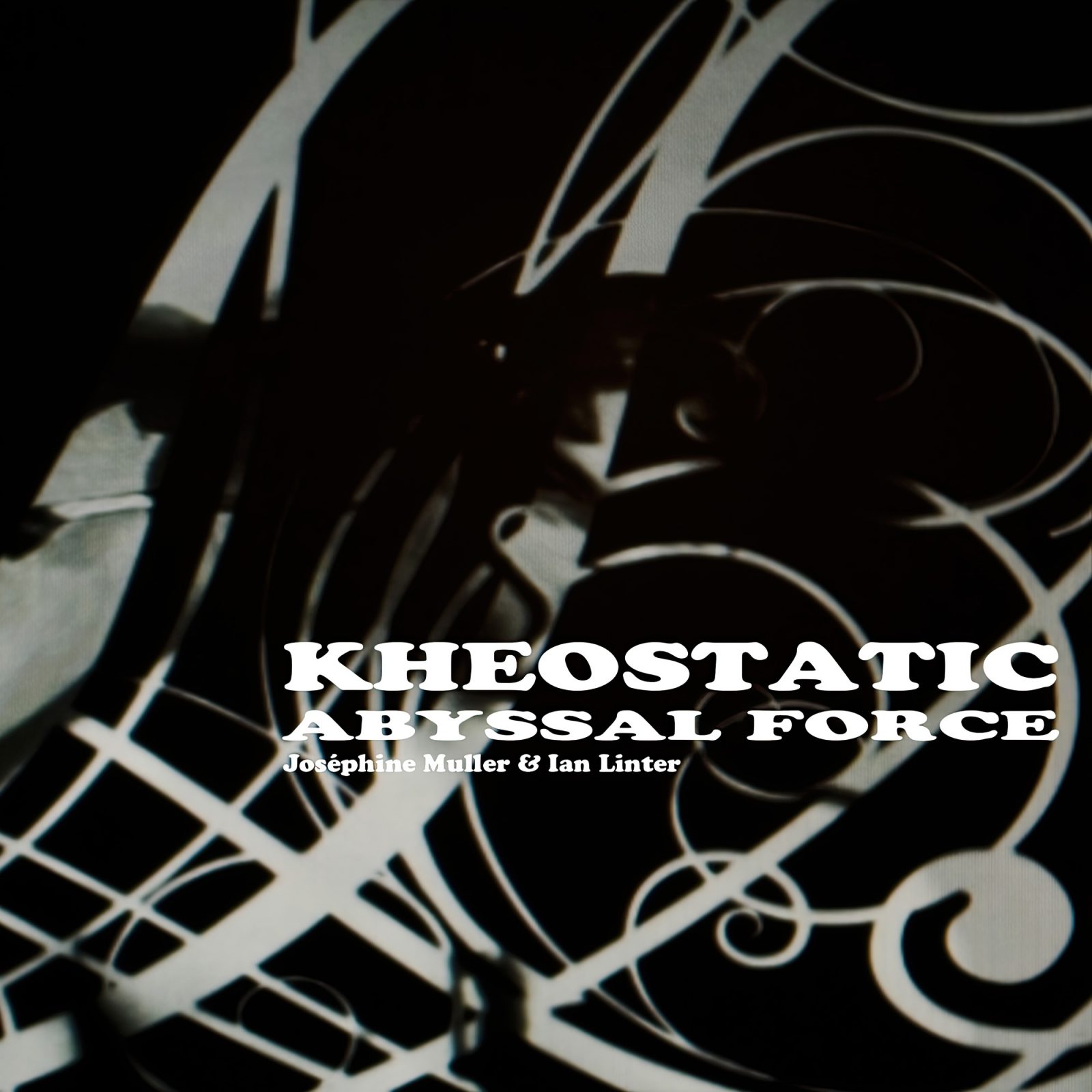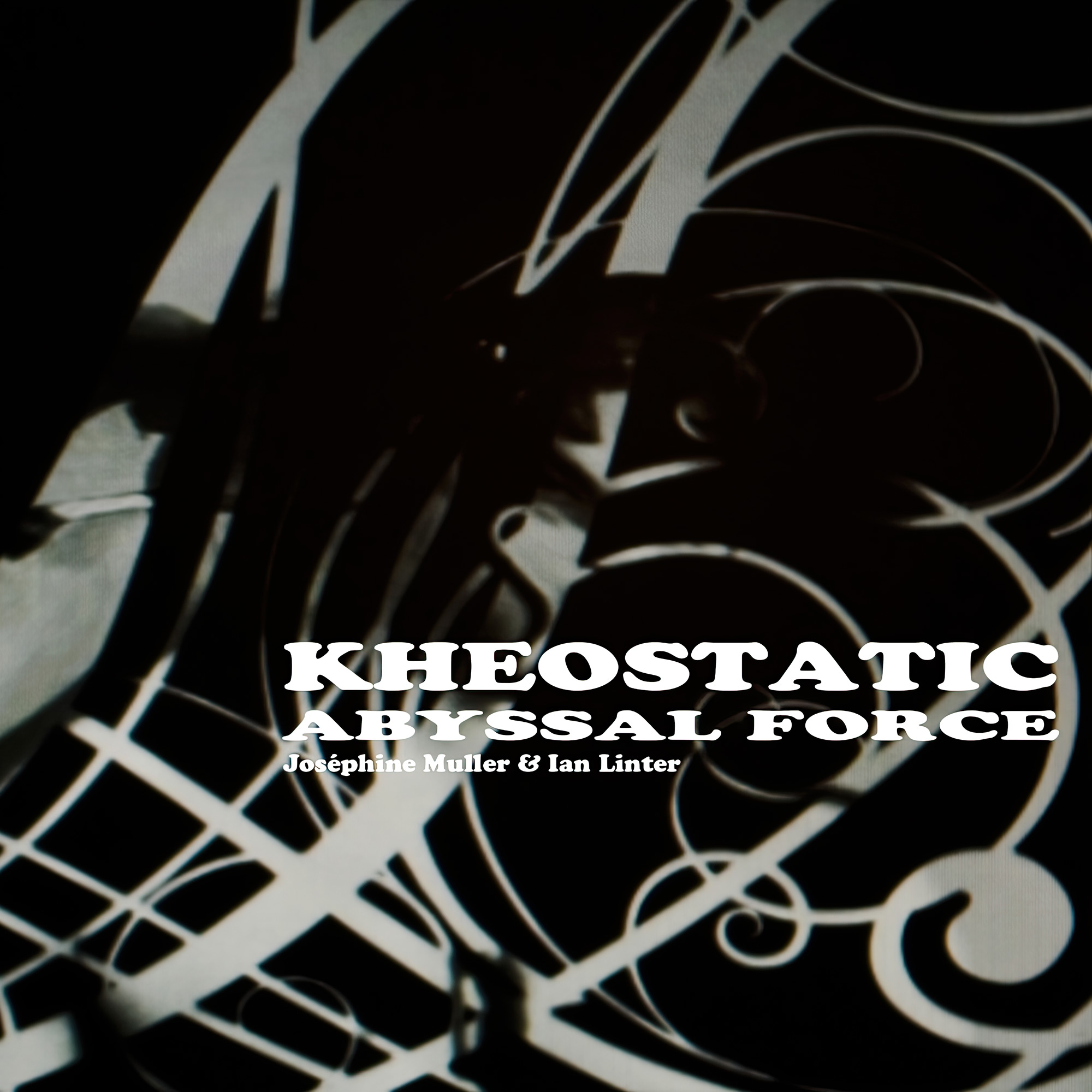 offb014 Joséphine Muller & Ian Linter – Abyssal Force
play_circle_filled

01. Cathedral
Joséphine Muller and Ian Linter,Joséphine Muller,Ian Linter

play_circle_filled

02. Antimer sublime
Joséphine Muller and Ian Linter,Joséphine Muller,Ian Linter

play_circle_filled

03. The bird of W
Joséphine Muller and Ian Linter,Joséphine Muller,Ian Linter

play_circle_filled

04. Tragical Ascension
Joséphine Muller and Ian Linter,Joséphine Muller,Ian Linter

play_circle_filled

05. Long Minsuria
Joséphine Muller and Ian Linter,Joséphine Muller,Ian Linter

play_circle_filled

06. Trypton Near
Joséphine Muller and Ian Linter,Joséphine Muller,Ian Linter

play_circle_filled

07. Super
Joséphine Muller and Ian Linter,Joséphine Muller,Ian Linter
KHEOSTATIC – Joséphine Muller & Ian Linter
Composed improvisation, in three acts, around the magnificence of Humanity, its origins and its exponential perception.
---
KHEOSTATIC – Joséphine Muller & Ian Linter
Improvisation composée, en trois actes, autour de la magnificence de l'Humanité, ses origines et sa perception exponentielle.
KHEOSTATIC est une pièce improvisée d'une durée totale de près de trois heures cherchant de façon encyclopédique à effectuer une transcription sonore de plusieurs éléments qui constituent la réalité humaine, dans son langage, intellectualité et action. Dans la première partie, maintenant publiée, la perception humaine a été condensée en signes sonores de l'avant-garde, concret et électro-acoustique, à travers le recours à un langage immédiat et proto-métaphysique, en corrélation étroite avec la conceptualité possible de la matière et ses relations avec l'esprit. Les trois parties de KHEOSTATIC seront enregistrées en direct à La Société de Curiosités, Paris.
---
KHEOSTATIC – Joséphine Muller & Ian Linter
Improvisação composta, em três actos, em torno da magnificência da Humanidade, suas origens e sua percepção exponencial.
KHEOSTATIC é uma peça improvisada com duração total de cerca de três horas, na qual se procura de forma enciclopédica efectuar uma transcrição sonora de vários elementos que constituem a realidade humana, na sua linguagem, intelectualidade e acção. Na primeira parte, que agora é publicada, a percepção humana foi condensada em signos sonoros do avant-garde, concreto e electroacustico, através do recurso a uma linguagem imediatista e proto-metafísica, em correlação estreita com a conceptualidade possível da matéria e suas relações com o espírito. As três partes de KHEOSTATIC foram gravadas ao vivo na Société de Curiosités, Paris.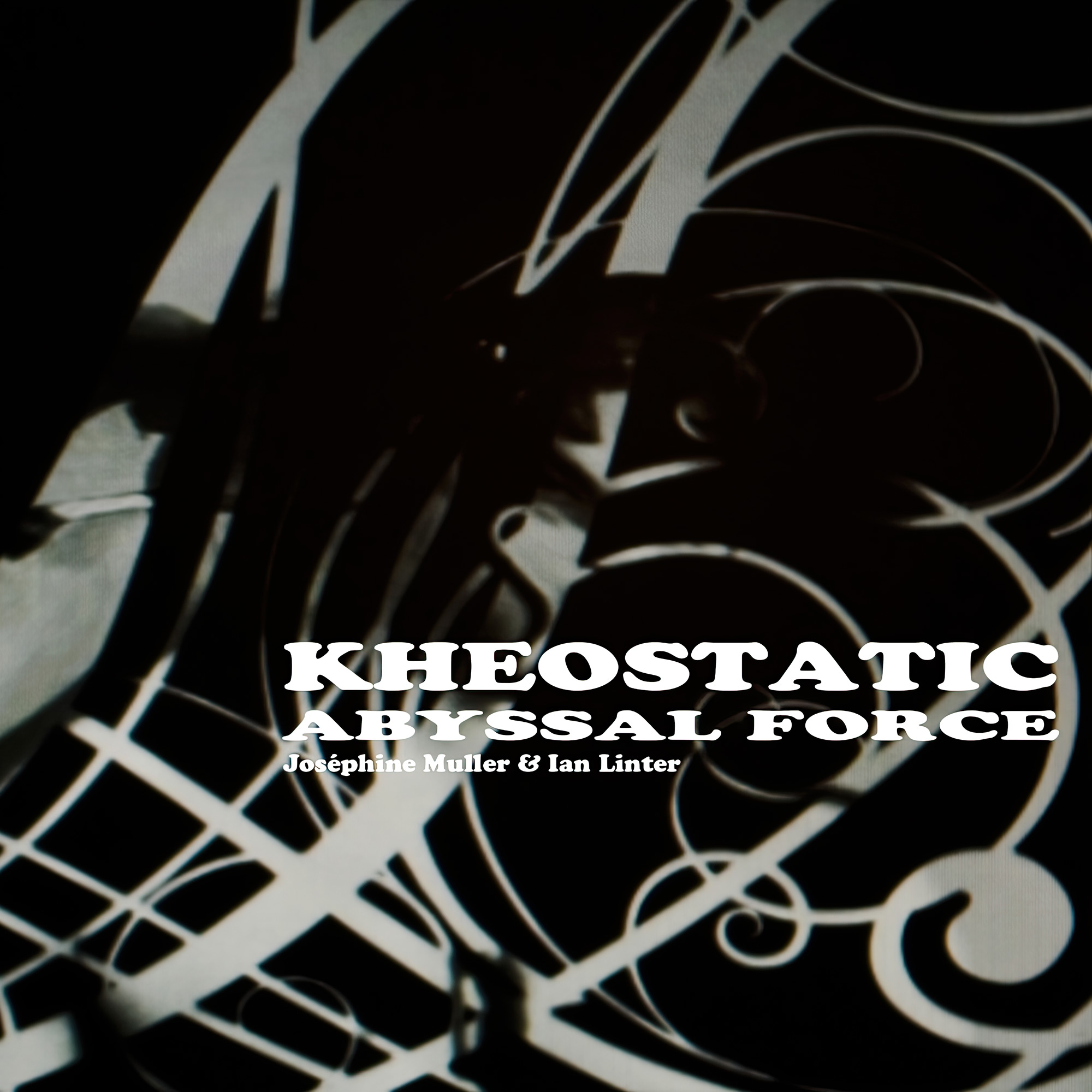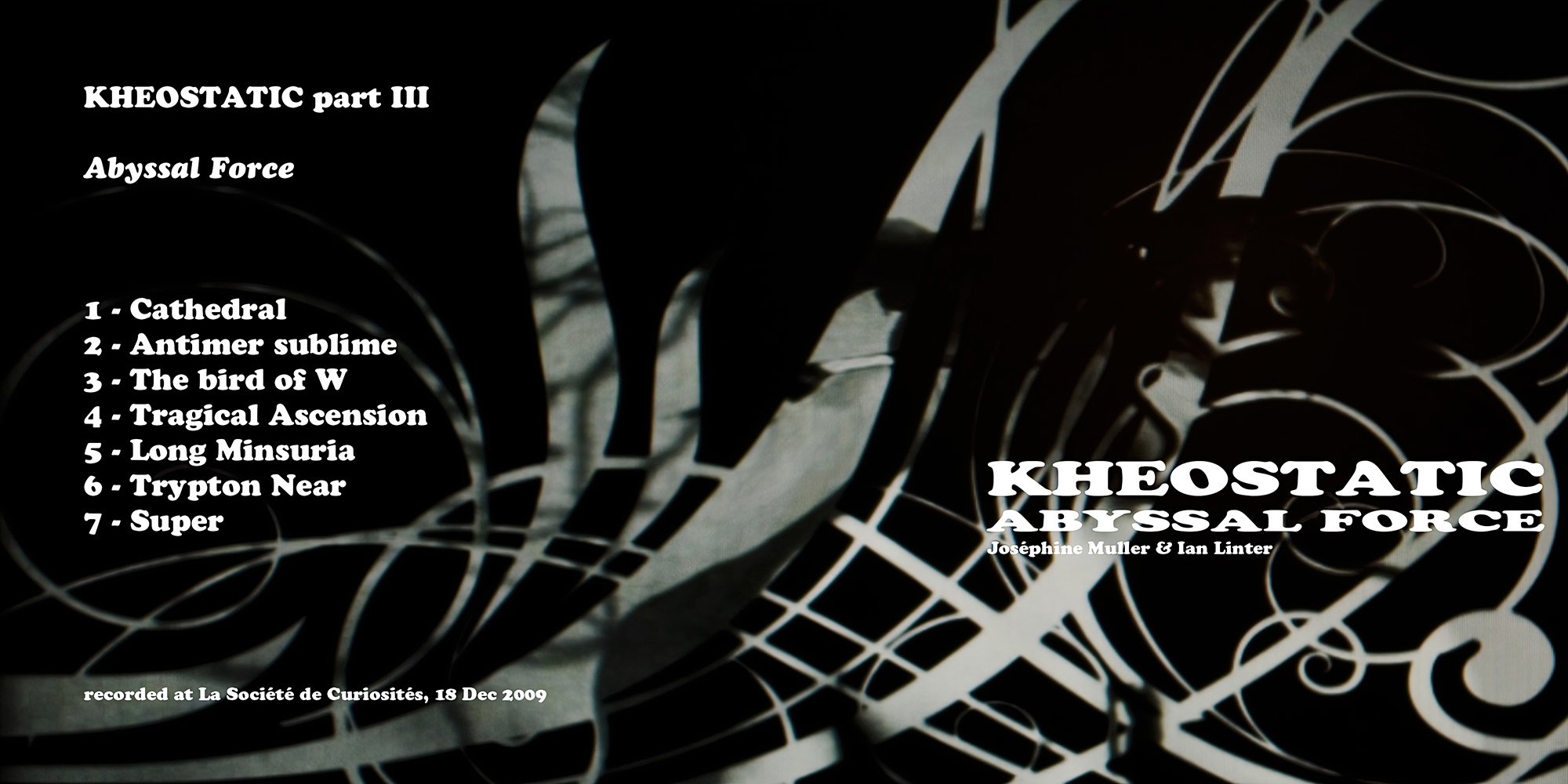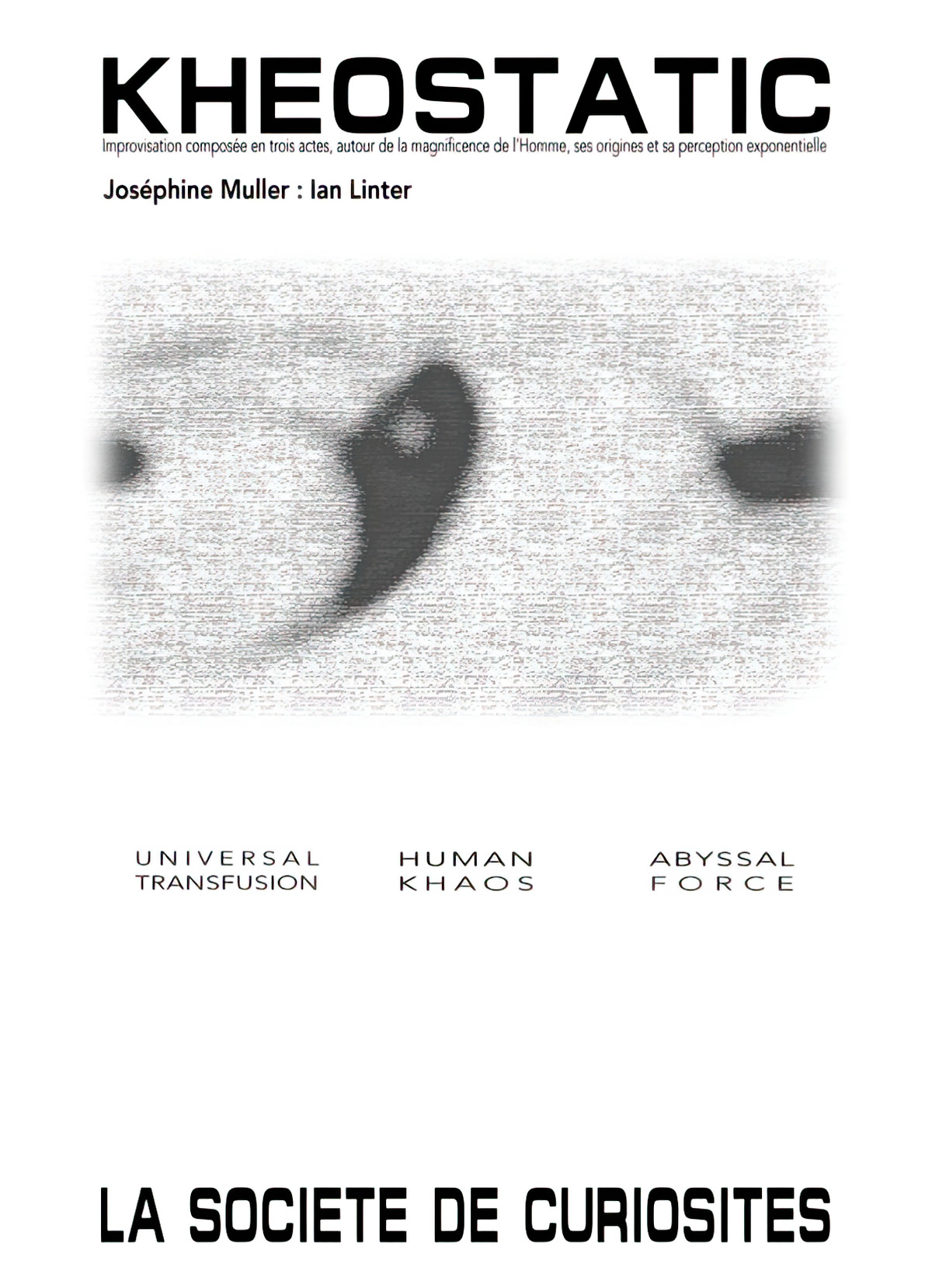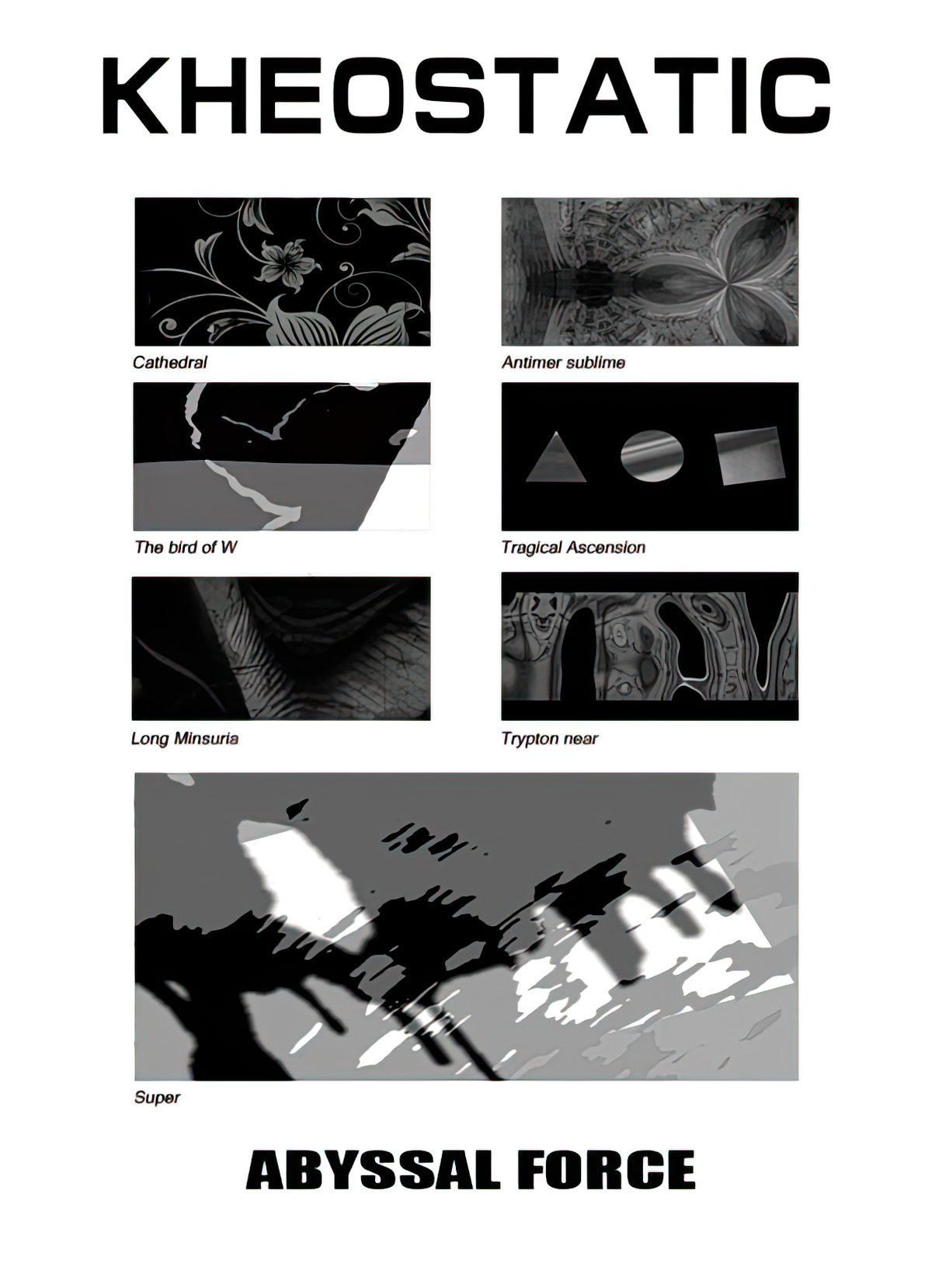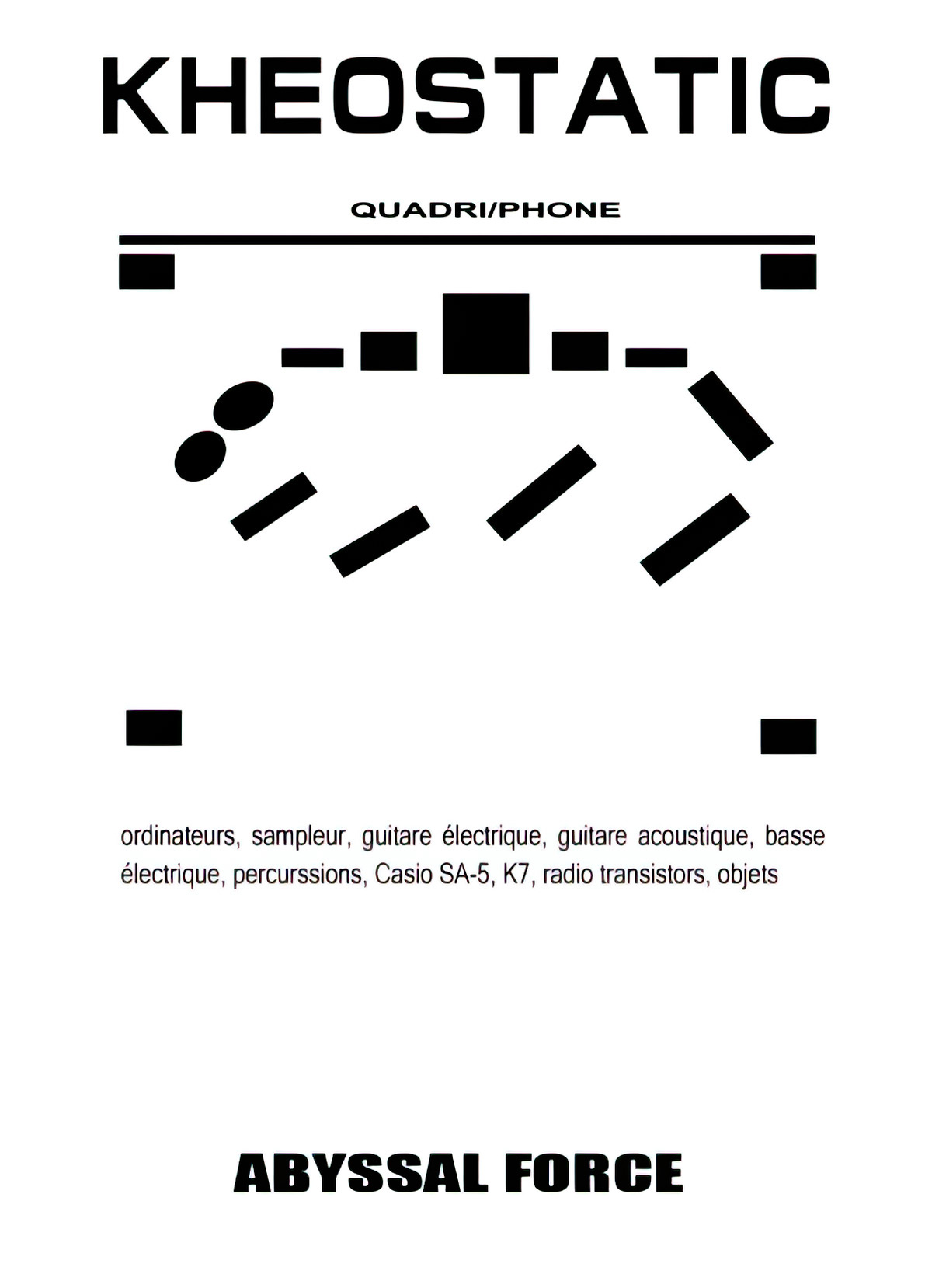 ---
---