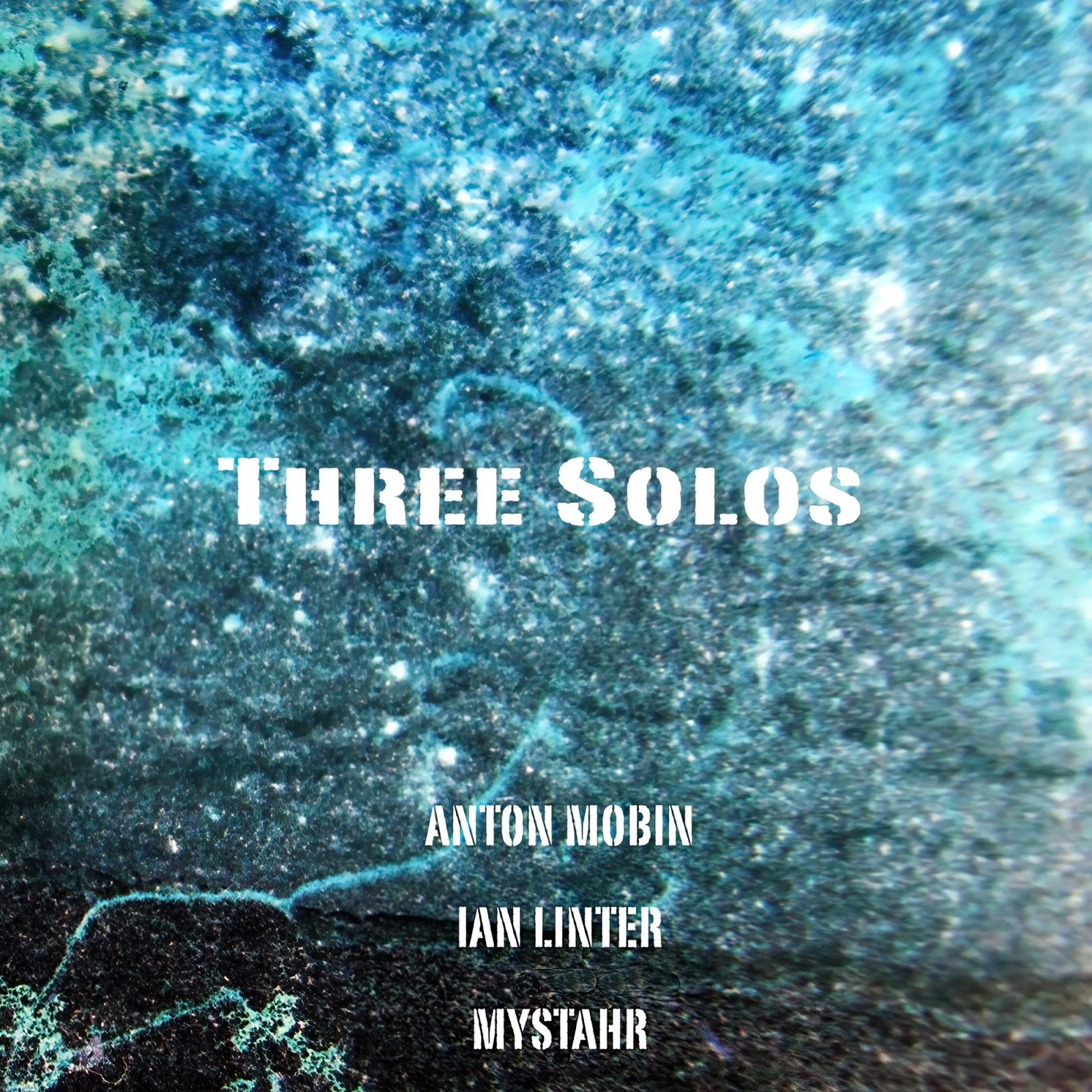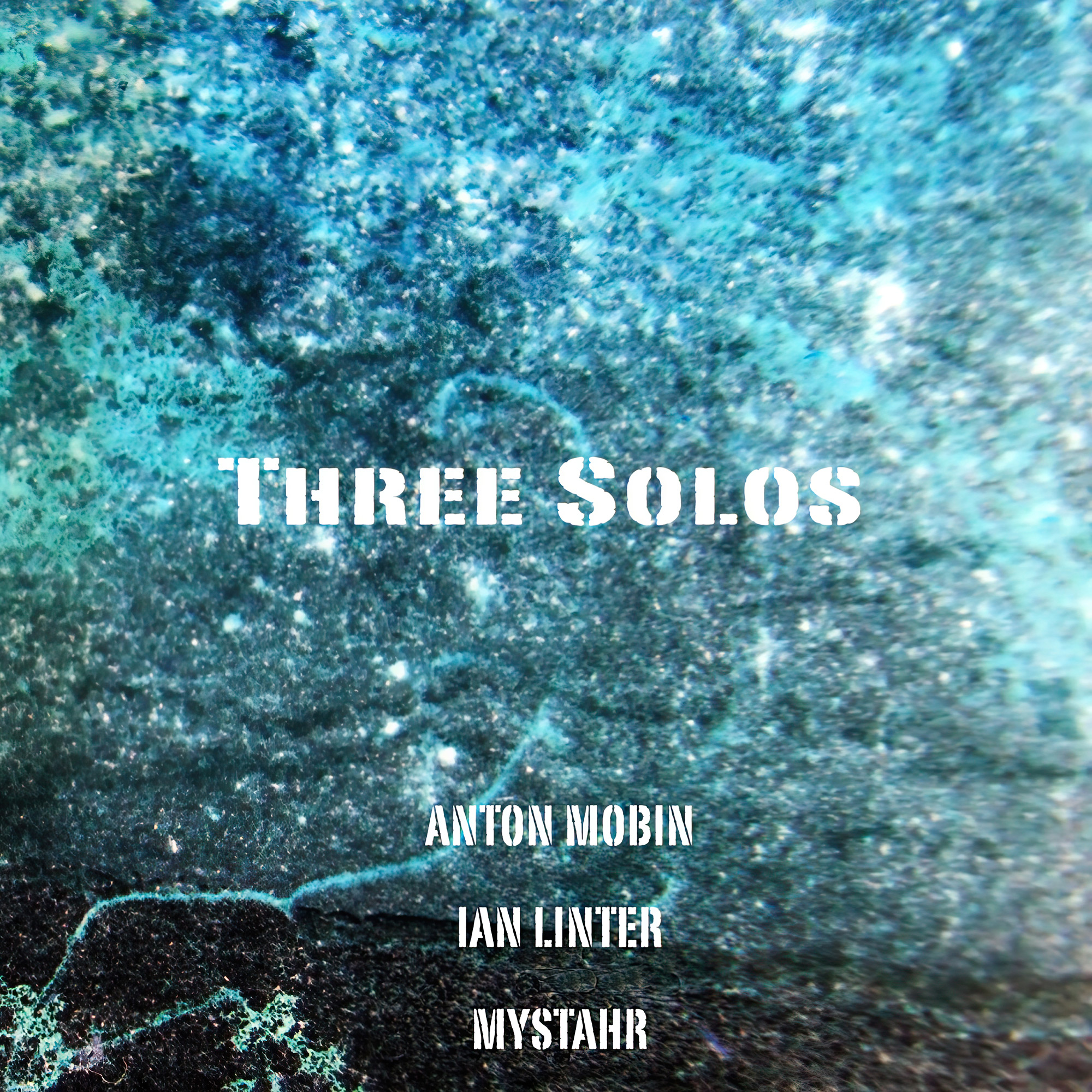 offb015 Anton Mobin, Ian Linter, Mystahr – Three Solos
play_circle_filled

01. Crawling
Anton Mobin

play_circle_filled

02. The Daisy
IanLinter

play_circle_filled

03. Stahrstruhck
Mystahr
Date: July 21th, 2010
Mystahr – Ian Linter – Anton Mobin
For the passage of Mystahr in Paris, Ian Linter and Anton Mobin decide to join their forces to organize several sonic events to celebrate this occasion. Each artist is in contact on the web since a long time, but never had the opportunity to meet together. That's done on July 21th, 2010 at the Maïzing Studio in Paris, where these three friends set up their complete gear to a special two hours radio show!
The Maïzing session was divided in two different parts:
First, each artist present a solo set around twenty minutes, which is the better solution for everyone to discover the sound of each other. Then, all three join for the real Maïzing session of 40 minutes, when each of the three sound universes collapses in a singular one.
After the session, Mystahr and Ian Linter, decided to release the two different parts : Three solos on OFF/BRUMA and the collective improv' on Just Not Normal.
JNN103 – A Maïzing session with…
OFFB015 – Three solos
Please, visit both websites which offer you to hear the whole journey!
Guitarra anestesiada em sentido fundo. The beauty of paradigms. Imenso descer dos sentidos em revolta suprema pelo sempre Não. The beauty of strangeness. Regressão aritmética profunda. The beauty of shadows.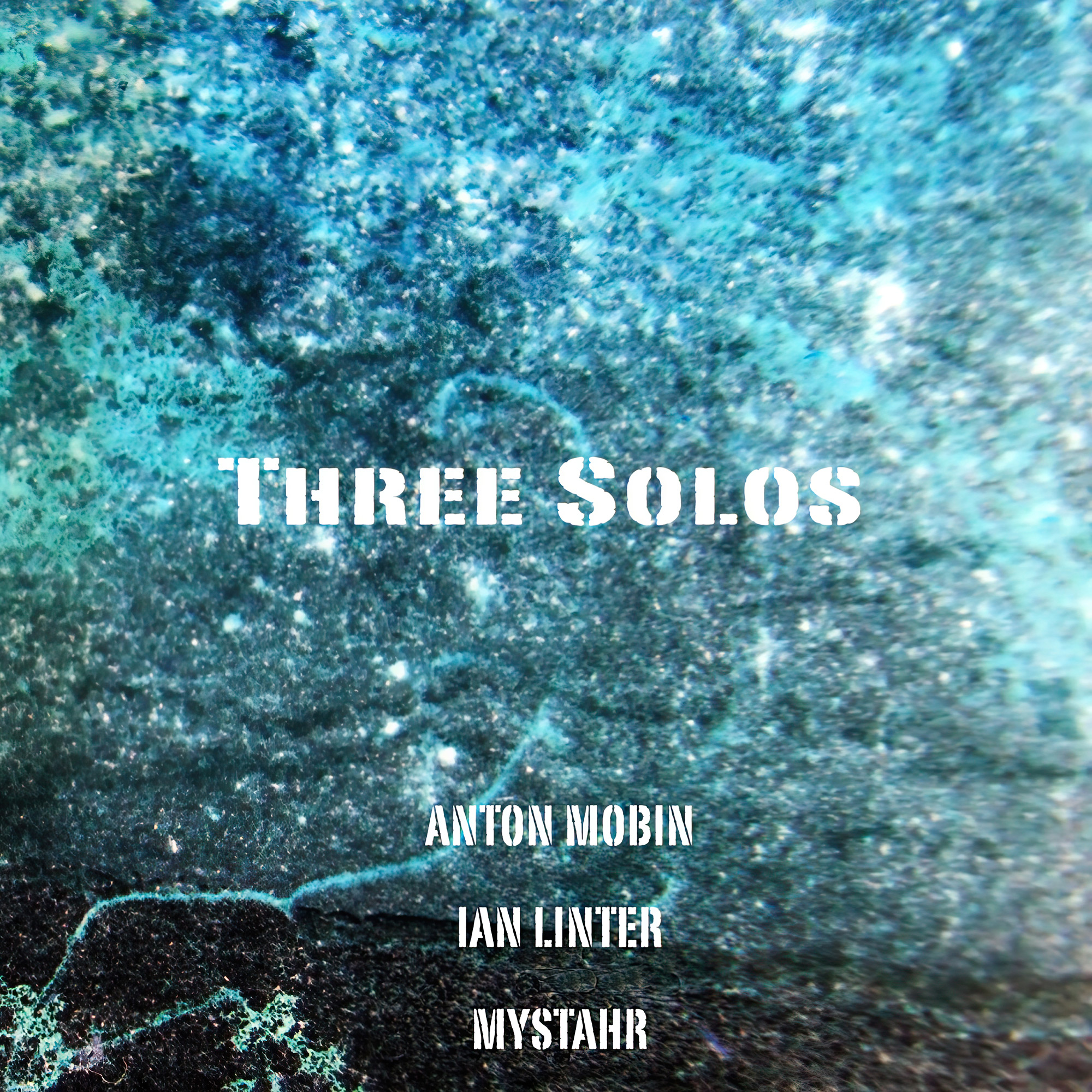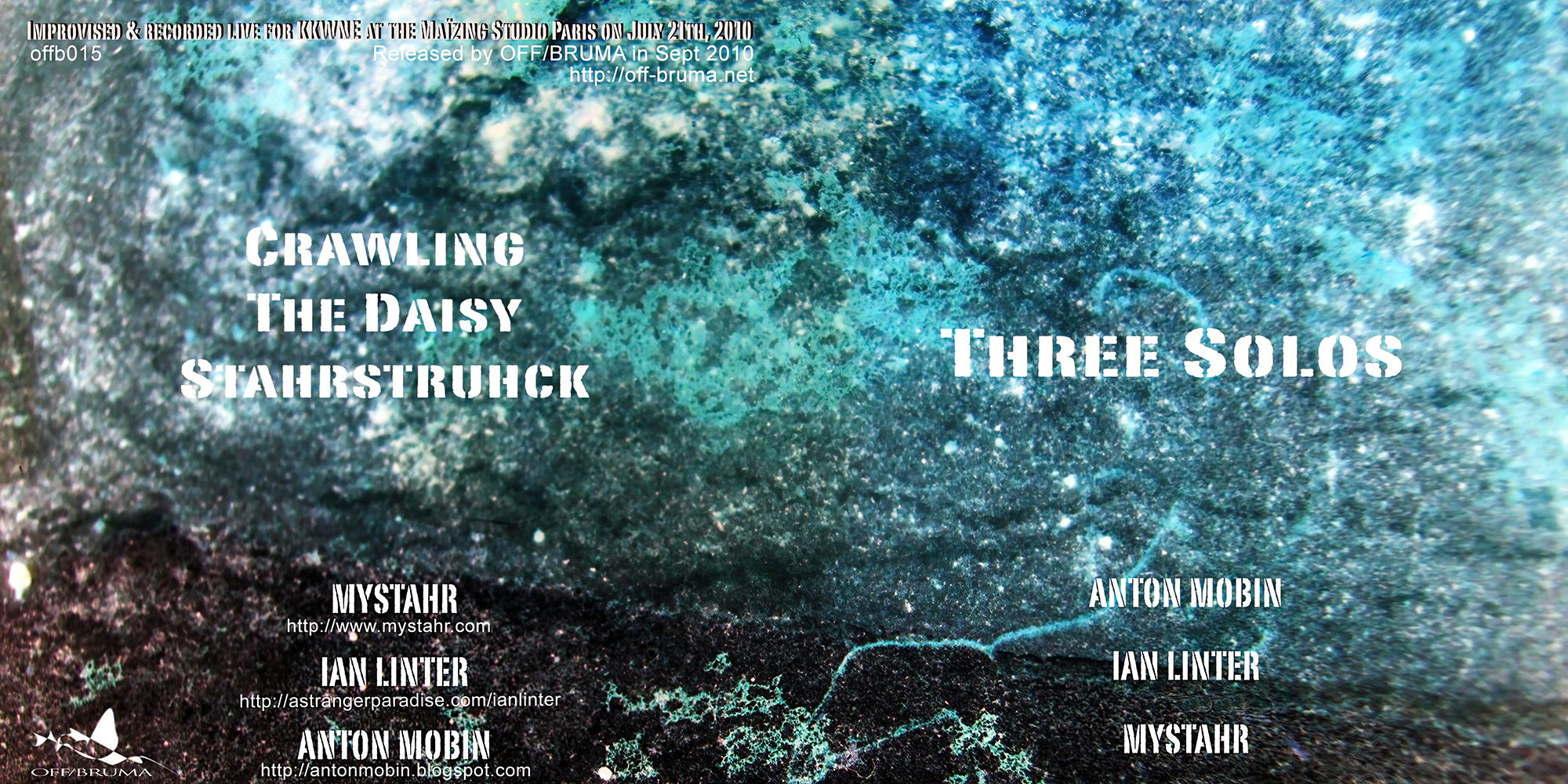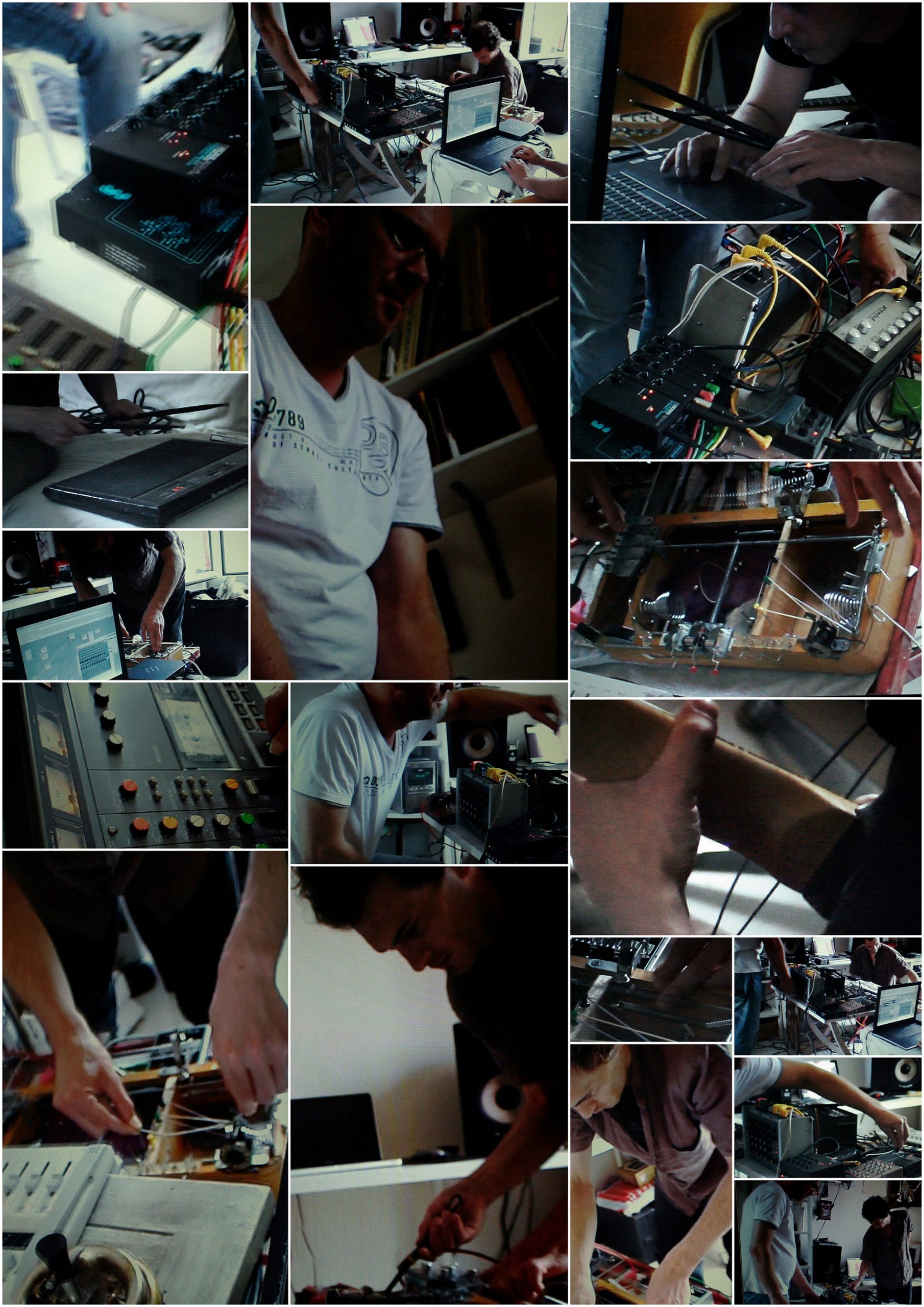 ---
---