play_circle_filled

01. 1st Movement
Classwar Karaoke,Ian Linter

play_circle_filled

02. 2nd Movement
Classwar Karaoke,Ian Linter
La Société de Curiosités, A Stranger Paradise and Classwar Karaoke present
Octaèdre Resonant
an octet in two movements for electro-acoustic instruments, guitars, bass, prepared chamber, effects pedals, machinery, electronics, tapes, monotron, goyamoog, kaossilator, objects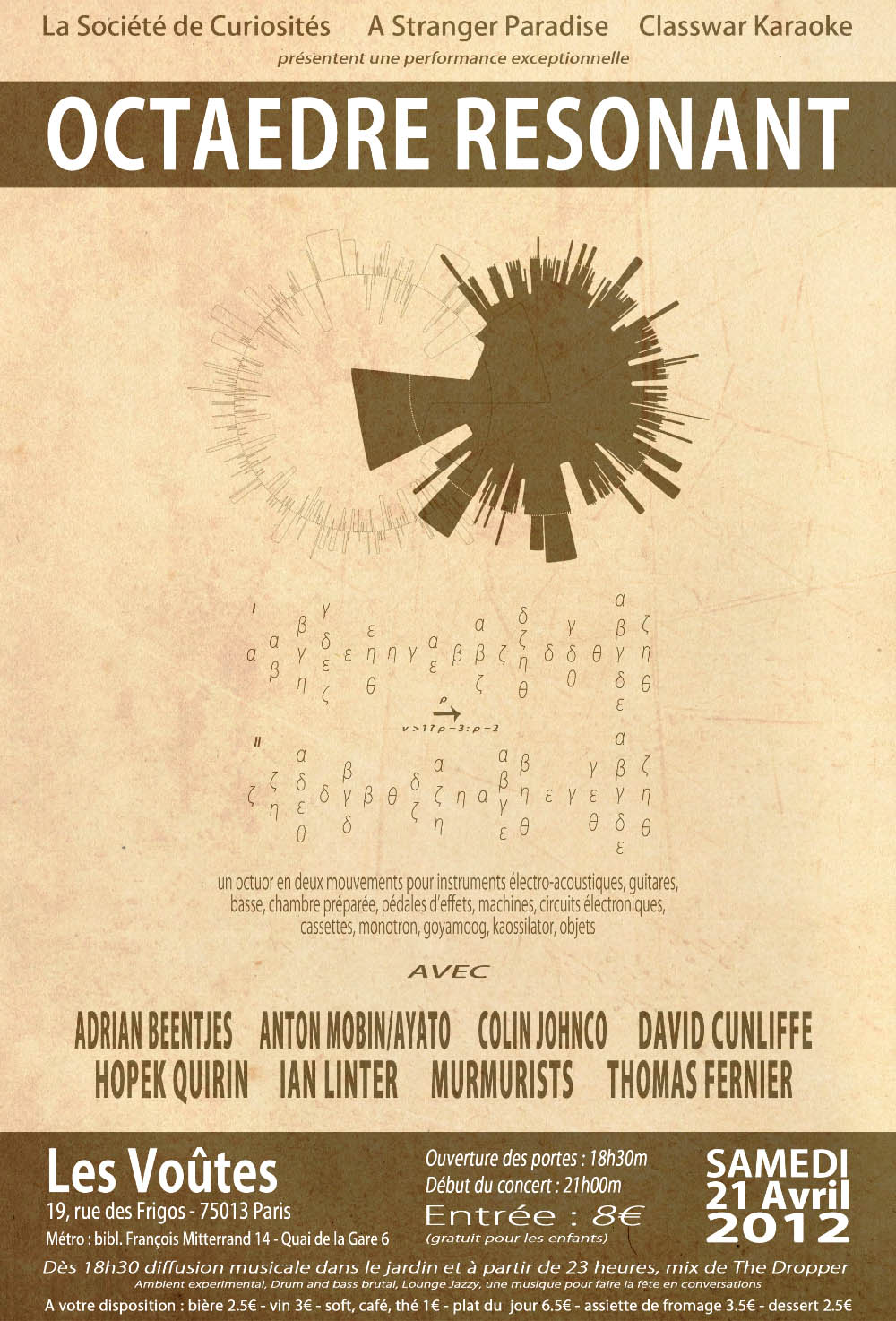 With Adrian Beentjes, Anton Mobin, Ayato, Colin Johnco, David Cunliffe, Hopek Quirin, Ian Linter, Murmurists, Thomas Fernier
Recorded Live at Les Voûtes – Paris – 21st April.
Concept by Ian Linter.
Produced by Ian Linter & Joséphine Muller.
Photos by Anton Mobin, Lysvia Maïz and Chloé B. Video by Chloé B.Special thanks to Eric Périer (La Société de Curiosités) and Remi Gros (Les Voûtes).
http://instantnet.wordpress.com
http://lesvoutes.org
Murmurists (Anthony Donovan) (uk)
Artist, musician, writer, composer, working solo as Murmurists. Improviser – with Vultures Quartet, Familiars, Donovan/Graham, and others. Member of Lux P0G0 and the.clinamen. Ardent collaborator. Co-founder of Classwar Karaoke with Jaan Patterson and Adrian Beentjes. Erstwhile academic. Born North West England; now Middle-England. Mid40s; moderately-healthy. Interests all either obscure or intentionally opaque, but morally authentic.
Fretless half-guitars, Goyamoog, Objects
http://murmurists.blogspot.com
http://vulturesquartet.com
http://classwarkaraoke.com
Adrian Beentjes (usa)
Born in 1973 in Philadelphia, USA. He lives with his family in the north-west England. Obsessed with sound​​, his passion draw upon the exploration of soundrecording, mixed / multi-media, performance and unrecordism. He leads the collective Classwar Karaoke with Anthony Donovan and Jaan Patterson and currently produces sound works under the project named Deadzoo.
Pickup, pickup coil, circuit bent toys, Field Recording, Microcassette, dc motors …
http://youtube.com/nadazipp
http://classwarkaraoke.com
Hopek Quirin (de)
Musician, objector, member of AADK, working with 6 or 7, abq, jochen arbeit's soundscapes, classwar karaoke, madzaru etc.
Bass, Effekt pedals, Objects
http://myspace.com/hopekquirin
http://classwarkaraoke.com
Ian Linter (pt)
Electro-organic immediatism in any possible structure through a real-time feedback series of necessary events, expressed since the early 90's on distinct anti-aesthetics with names like OLoF NiNe, ACT9, Airf'Auga, Massacre Divino, La Main Traumatique with Joséphine Muller, Plasma, RTP, among others.
« Non musika Excentrica IN! For electronikal renoise Key. Submit Random Science & reduction. Overflow cast Numar is for Den emon exp & la mort pour Vitas body convolution. »
Electronics, ohmed guitar
https://astrangerparadise.com/ianlinter
https://astrangerparadise.com/offbruma
http://pganza.com
Anton Mobin (fr)
Radio producer, sound artist and improvisator. He develops an intuitive, energetic music and done wonders for the self-confidence by any elitist codes which the improvised music. Anton Mobin multiplies the meetings with numerous international artists on stage and during his home radio show « A Maïzing session with… » on the webradio KKWNE.
Curator of the Improvisator Network and of the label H.A.K. Lo-Fi Record.
Prepared Chamber, Microphones, Objects, Electronics
http://antonmobin.blogspot.com
http://maizingsessions.blogspot.com
http://h.a.k.free.fr
Ayato (fr)
Musician, guitarist, do-it-yourselfer, composer of a dense and complex high-jacking music. One of the most active members of the collective H.A.K with a considerable production published on the label H.A.K. Lo-Fi Record. Part  of  Crash  Duo,  Cluedo  Krew,  Polymagoo  Commando, Thanato Twist with  Oleg's  Sound System. Ayato  also  develops  a  particular  dialogue  with  Image  during  live  soundtracks  and  with  the photographer Malik Nejmi.
Prepared Guitar, Objects, Cassettes
http://ayato-sn1984.blogspot.com
http://h.a.k.free.fr
Thomas Fernier (fr)
Musician, composer, working solo (Chevo Légé), in duo (Marteau Mu, tvlasunor & Thomas Fernier) Part of the collective of improvisation " Supersoft [14-18] " (label : Partycul System) and of "Poésie  Is  Not  Dead" (collective  of  improvised  sessions  with  poets,  musicians  and  video directors). Realisation of soundtracks for des bandes-son for the theater and the dance (Benoît Bradel, Tomeo Verges)
Prepared Guitar, jack
http://myspace.com/thomasfernier
http://myspace.com/chevolege
Colin Johnco (fr)
Musician  and  sound  designer  based  in  Paris,  France.  In  late  2006,  he  created  LEEP (Les Enregistrements de l'Europe Parisien) then CJC records, both independent net-labels favoring ambient and experimental electronic music. Colin Johnco is currently playing in different bands such as FareWell Poetry, DR(DR)ONE and Prison Food Sucks.
Closed analog circuit
David Cunliffe (uk)
Mainly drummer/percussionist with long history of playing in a wide variety of groups. Also interested in writing and recording solo music Member of YMMV, an experimental / avant-garde project with Adrian Beentjes. Originally only drummer, he now plays  extending percussion/electronics/sequences and effects processing with some vocal elements. He appeared on the CWK series as a solo artist (Igorspacieuse blouse/coffin Boffin) and as a member of The ThudExperiment, « Turso iku ». Photography and cinema are his interests.
Percussion, Electronics, Contact Microphones, Vocal emissions
http://archive.org/details/BlankCanvasem153
Classwar Karaoke
Operated by Adrian Beentjes (usa-uk), Anthony Donovan (uk) and Jaan Patterson (de), Classwar Karaoke is based around a series of ongoing quarterly surveys. Each act contributes a piece of music or film, an image, and a piece of writing.
As a project, classwar karaoke is based around a series of ongoing, quarterly surveys, the first of which, dubbed '0001 survey', was released in May 2008. Each survey is different – in terms of personnel, number of personnel, and in terms of theme. Participation is fairly open – so long as those interested in being involved work intelligently within the broad context of experimental music and do not seek to use the project as just another on-line shop-window for their material. So far, the inclusive nature of classwar karaoke has worked wonderfully-well in terms of quality of material. See and hear for yourself by checking out our internet archive pages. Indeed, the label itself was envisaged, from the very start, as an experiment in the positive power which inclusivity can have upon artworking if included in meaningful ways. That said, we reserve the right to maintain the quality of both the art which is offered and the community from which it comes. Our ambitions for the label do not stop at periodic on-line releases. In the short time it has been running, we have already had  one  classwar  karaoke  live  showcase;  which  featured  as  0005  survey.  More  events  are  planned. Similarly, physical releases – of CDRs and DVDs – are forthcoming.
All material remains the property of the respective artists and is offered for free download in line with this license. The nine surveys published so far feature almost one-hundred artists, from all over the world; and the material in toto represents significant documentation of the experimental scene itself. Involvement in the project has helped spawn many fruitful collaborations, live-shows and a vibrant exchange of ideas; so much so that, for several repeat-participants, Classwar Karaoke is as much a collective as it is a mechanism for the release of new material.
http://classwarkaraoke.com
http://myspace.com/classwarkaraoke
http://archive.org/details/classwar-karaoke
http://classwarkaraoke.bandcamp.com/
http://ilike.com/artist/classwar+karaoke
http://last.fm/label/CLASSWAR+KARAOKE
http://reverbnation.com/label/classwarkaraoke
La Société de Curiosités
Dans l'enjeu actuel d'un choix d'orientation culturelle collective à grande échelle vers la croyance ou bien vers l'intelligence, le projet Infact Paris/La Société de Curiosités, en engageant les pratiques de production et d'écoute dans des échanges plus divers et moins normés, emprunte des voies possibles. Il propose des façons de faire des nouveaux partages, d'autres configurations de places pour donner libre cours à des pratiques artistiques inhabituelles et transformer leur abord en une activité.
http://instantnet.wordpress.com
A Stranger Paradise
L'association A Stranger Paradise a été créée en 2009 et a comme objectif la création et la dynamisation culturelle sous toutes ses formes, dans une logique d'expérimentation multi-disciplinaire et d'échange.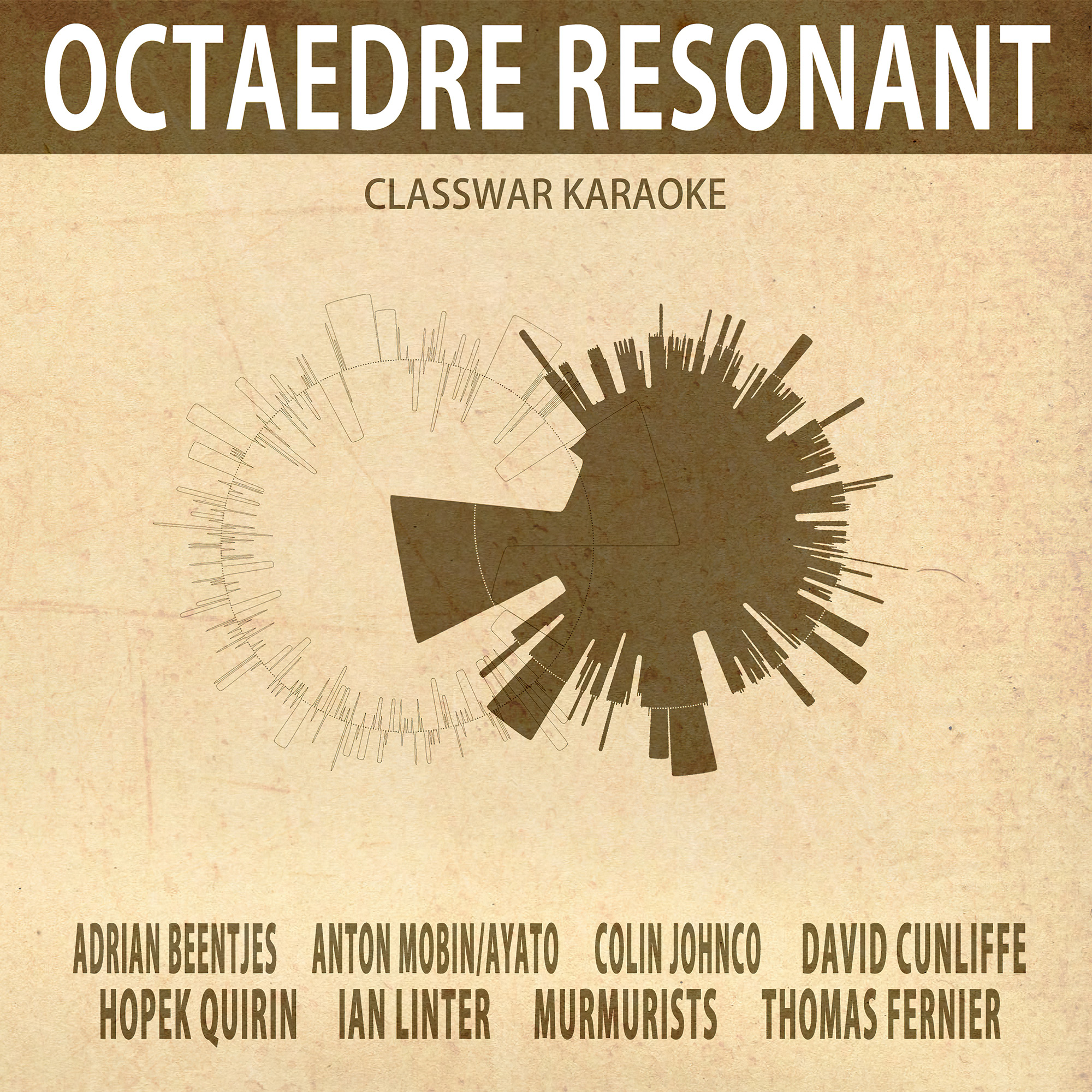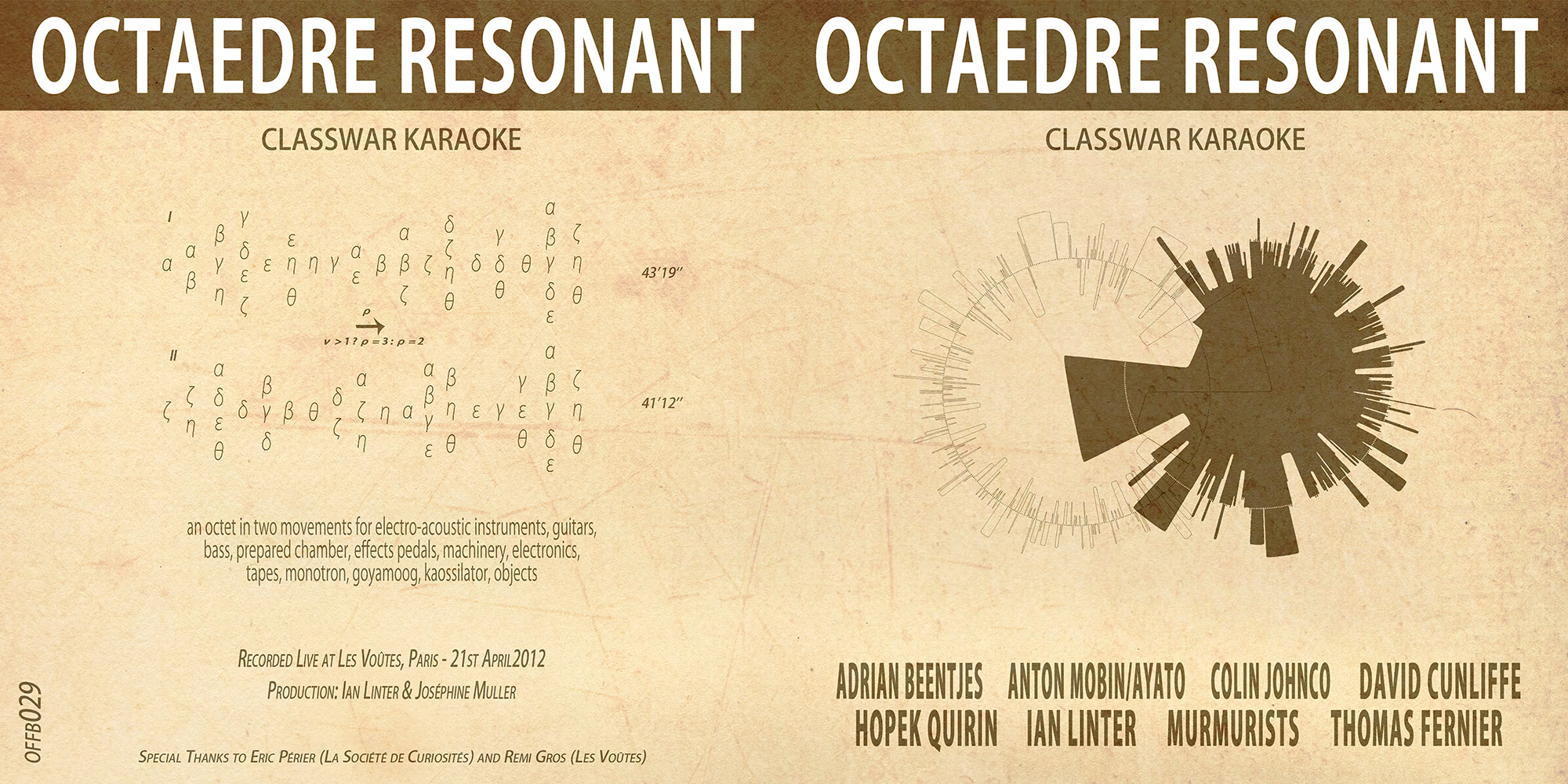 ---
---